About Heatwave
Heatwave fireplaces and braais are manufactured only of the very best materials, 3mm mild steel with 5mm steel trimmings for reinforcement and expansion. All products are first shot-blasted and then sprayed with heat resistant paint (an industrial etch-SNK 74). This process ensures that the paint won't peel and the unit maintains a high-quality mat finish. The units are stringently tested for durability and are approved for smoke-free zones. The high standards followed in manufacturing units enable us to provide you -the customer – with a 15-year warranty on every fireplace or braai purchased. Heatwave products are locally manufactured ensuring parts and backup service are available at all time.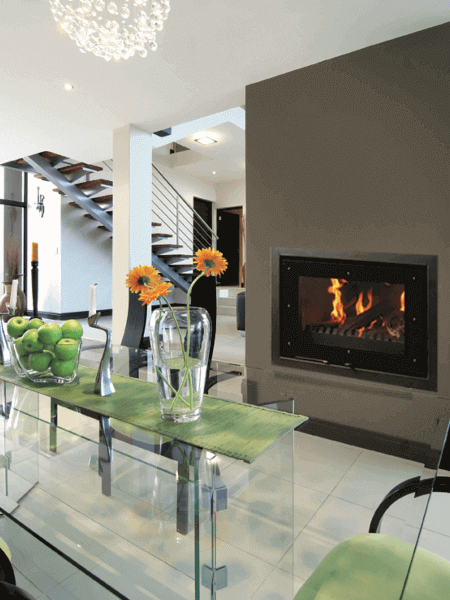 Our history
Heatwave has been in the business of designing, building and marketing fireplaces and braais for more than 20 years. We are experts and leaders in developing new products and improving on existing lines. We are a family business and therefore very involved with each individual sale.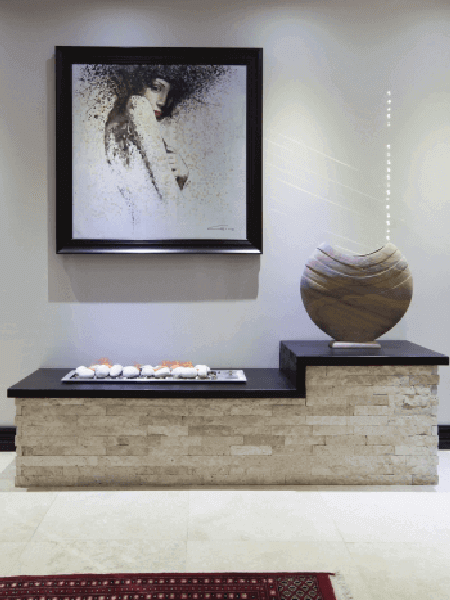 Our mission statement
Heatwave strives to manufacture fireplaces and braais, products of distinction, designed and engineered with one thought in mind, extending your comfort zone. With our emphasis on quality, elegance, and innovative designs as well as continued commitment to unpreceded service.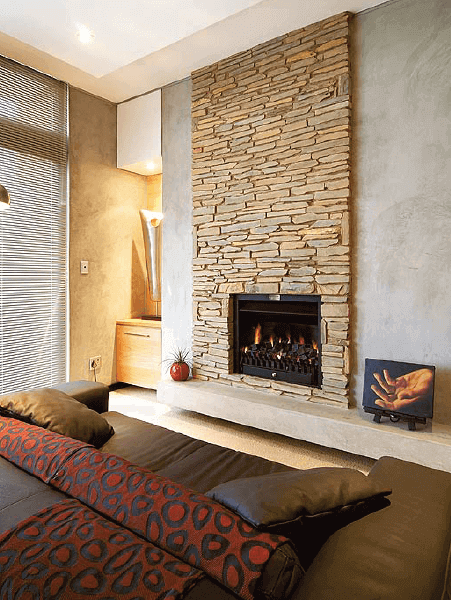 Our services
Heatwave has a network of professional distributors with units on display where you can visit and get advice. Most importantly, we are committed to service excellence. We have been complimented on well-trained, efficient and friendly staff who are always prepared to go the extra mile.
Aesthetic value
Heatwave has the biggest range of fireplaces and braais in the market, therefore, offering a design and lifestyle for every taste and home. Heatwave products will not only look good but also add value to your property.
Our price
One would think with all the above taken into account that our prices should be so much higher than our competitors. However, that is not the case. According to our latest market research, Heatwave prices are in fact preferred from the buyer's point of view.
Ferno & Bogen
Heatwave is the sole-distributor of the Ferno and Bogen ranges of slow-burning combustion fireplaces. Combustion stoves allow the user to burn material at incredibly high temperatures for long periods of time, creating an effective and cost efficient heating solution for your home.
Our design
Heatwave's design portfolio is continuously expanding to fit market trends keeping in touch with customers' demands. Over the last few years the trend has shifted away from traditional open fireplaces to the more environmentally friendly slow burning closed system combustion units. Heatwave has risen to this challenge by designing and manufacturing the biggest local range of these units. Also exclusive to Heatwave is the highly effective range of the technologically advanced Romotop units. These units are manufactured in Europe, according to all European standards and has proven to be well excepted by the local market due to its competitive price. Heatwave's cast iron range – Ferno, has also become a firm favourite with home owners due to its durability and reasonable pricing. Throughout the years, Heatwave has made various design improvements to fireplaces and braais. To name but a few: Heatwave originally brought out the ash pan in the braais for hassle free cleaning. Fireplaces with the deep ashtray situated in the base for continuous burning without cleaning was an original Heatwave design. Convection heating on traditional open fireplaces is yet another feature we added to ensure the ultimate in heating capacity. Also, exclusive to Heatwave is the built-in humidifier, a patented design ensuring a healthier lifestyle. Heatwave has been and will always be one of the market leaders in home heating and entertainment through its well-designed product ranges- both locally manufactured and imported.